Happy Monday y'all!!!! I just realized that I haven't made the announcement on this blog, but my blog as moved!!!! I decided I needed a fresh start; one that encompasses every little nook and cranny of my life. I have loved Ribbons and Rotor Blades but sometimes, although I hate it, change is good!
I plan to start blogging much more regularly (three times a week) once my husband deploys, which sadly is much sooner rather than later. But for now, we're soaking up every last little bit of family time we can so thanks for understanding!!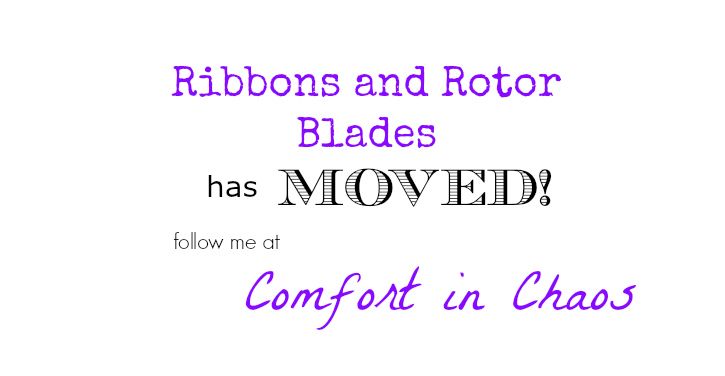 In the meantime, add my new blog to your blog list, be it Bloglovin, Feedly, or whatever you use to read blogs. It's still under construction so bear with me!!!!
You can find it here:
Comfort in Chaos